Jumbo Tomato Stock Cube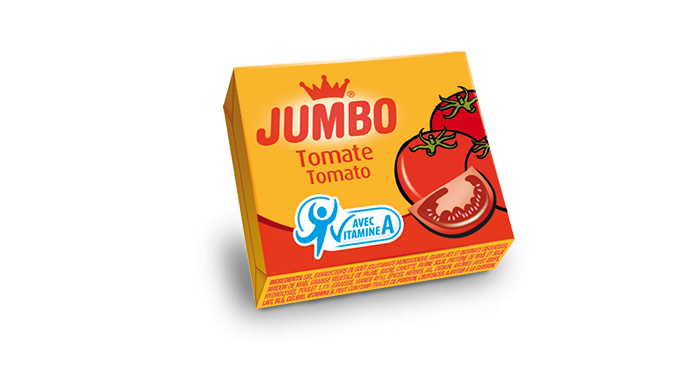 Ingredients
Salt, corn starch, Flavour enhancers (monosodium glutamate, disodium guanylate and inosinate), Palm fat, Sugar, Soy flour, Chicken 1% (meat 50%, fat), Flavours (with wheat), soy protein extract, colours (sulphite ammonia caramel, E-110, E-124), onion, spices, tomato 0.2%, garlic, Vitamin A.
Nutritional information
Vitamins are sensitive. Add Jumbo Jumbo Plus only by the lasta 10 minutes of the cooking.
Extra information
Don't forget to reduce your usual salt consumption: your Jumbo stock already provides some salt.